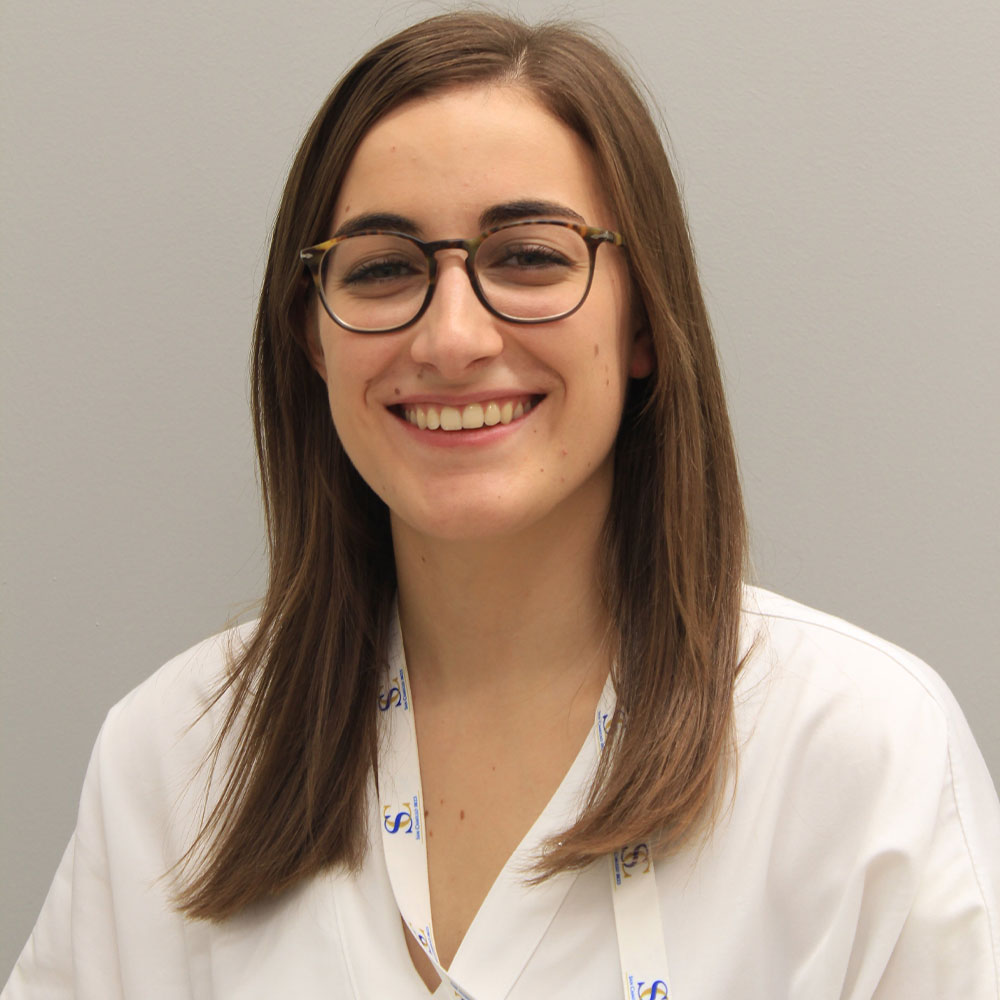 Silvia Salvalaggio
Physiotherapist
Bio
Silvia Salvalaggio was born in Italy in 1996.
She received the BSc in Physiotherapy at the University of Padua (Italy) in 2018 and attended a clinical internship at Clinica Luganese Moncucco (Switzerland) in 2017.
After graduation she joined the Movement Neuroscience Research Group and the Laboratory of Neurorehabilitation Technologies at San Camillo Hospital IRCCS, Venice (Italy), under the supervision of Dr. Andrea Turolla and Dr. Michela Agostini.
The focus of Silvia's activities is in the field of neuromotor rehabilitation and translational research in neurorehabilitation, with the aim to transfer the neurophysiological mechanisms of motor control in innovative applications (e.g. robotics, new technologies) for the recovery of motor function in patients with neurological diseases. Currently, she is enrolled in the Master of Science in Rehabilitation Science for Healthcare Profession at the University of Verona (Italy)
Research Interests
The main interests of Silvia are the study of neurophysiological mechanisms of motor learning and control and how these can contribute in comprehending the neurophysiological and behavioural models of motor functional recovery, after injuries of the CNS.
The target is to broaden and empower the clinical modalities available for the neurorehabilitation of sensorimotor impairments.
List of scientific publications: